Universal Peace Connection
Universal Peace Connection (UPC) is a voluntary group of individuals, who not only aspire to world peace but hold dialogues with others and take actual steps toward that end.
Most of us are not peace activists or lobbyists; we believe that everyone can be a part of peace-achieving efforts.

X(Twitter) / LinkedIn / Facebook / Instagram



*Thank you all those who joined the conference. We also thank all the sponsors, panelists and speakers and supporters to make the peace conference happen!

You can now watch our Second Peace Conference:
https://youtu.be/_XgyGpUq83E


*The sound may be a bit low for some of you. We apologize for any inconvenience that may make you adjust the volume of the sound on your device(s).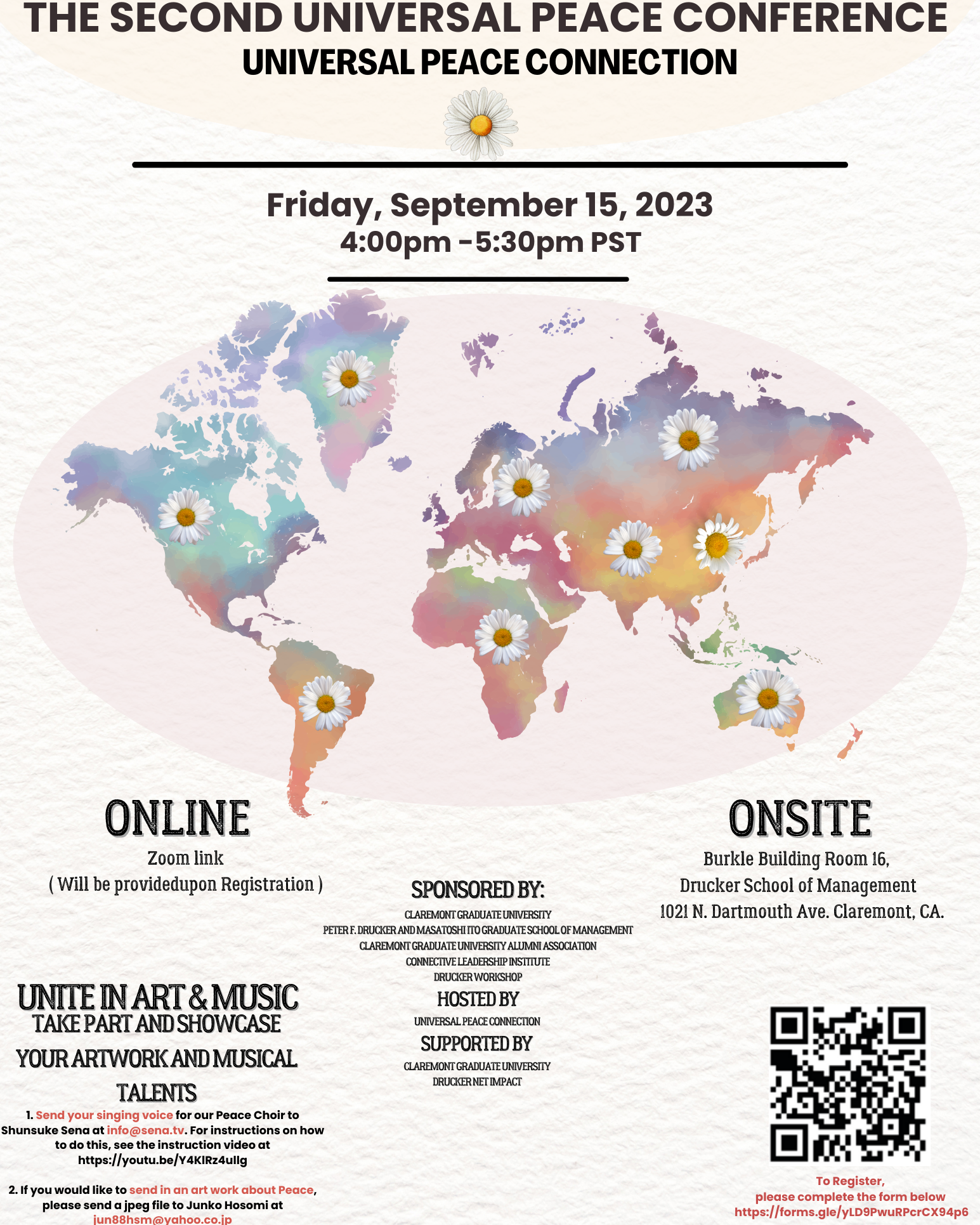 About Universal Peace Connection
Peace Conference 2023
The Second Peace Conference 2023 was held on Friday, September 15th (PST). We truly appreciate our panelists, sponsors, the participants online and on-site, and those who make the conference possible!